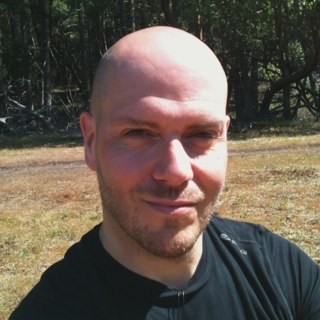 Salt Spring Island, BC, Canada
128-130 Hereford Avenue
British Columbia
V8K 2T4
CA
Luc is originally from Montreal and has been an avid fitness enthusiast for 10+ years. He started his career at Bally Total Fitness in Toronto's Yorkville neighbourhood. Luc is passionate and committed to fitness – he is currently a BCRPA (British Columbia Recreation and Parks Association) Certified personal trainer and received his ANIE (Association of National Instructors in Exercise) and Keiser Performance Cycling in Montreal. Luc has years of experience – from Montreal to Vancouver and now Salt Spring where Luc runs efektivFitness, and has been a resident of Salt Spring Island since 2005. He is excited to bring his passion, knowledge and expertise to Ganges Fitness.
His area of expertise includes, form and technique, motivator, weight training, cardio fitness, weight loss, spinning class, BootCamp and more.
Luc's moto is: "Determination, discipline, motivation, confidence, patience and optimism are the six key words to achieve the best you can be!"
Here are some of his clients' review:
"I have been involved in the fitness industry for well over 35 years, but when at age 60 years I received the devastating news that I had severe osteoporosis- I knew I needed to be proactive and take action. So apart from taking the prescribed new age drugs I needed to address my bones and make them strong, I choose to have Luc Blanchet, personal trainer, advise and direct me through some bone, muscle strengthening  exercises. This is not my area of expertise and I felt vulnerable and exposed.
I need not have worried, Luc was able to design a program for me, paying particular attention to my weakest areas and actively worked with me to gain strength and more importantly self confidence in a very professional manner. Luc gave me confidence, told me that I could do this, and each week he challenged me and my muscles.
He would see where he could encourage me to go deeper, to push harder, but at same time recognise that certain movements did not work for me. He would come back with a modified program and exercise and set me up for success every session. No easy task! Not once did I leave that gym, not my favourite venue to be honest, with a feeling that I was not improving. I could see the results as he encouraged me to do my best and a little bit more. He shared in my joy as the results of my bone density came in: 1 year in , I am so much stronger, I have less fear, I am building muscle and protecting my joints as I grow bone.. backed by clinical numbers!
Amazingly happy that I took this route with Luc as my advisor, personal trainer and supporter. Thank you Luc from the heart. I would recommend to anyone, young or more advanced in years, to work with Luc to experience the difference in their bodies as they feel the success physically and mentally. We are worth it."
Catherine
"I have been doing personal training with Luc Blanchet for the last couple of months. I find him to be respectful, a good listener and fun to work with.  He has patiently helped me to recover from a hip injury that was forcing me to use a cane.  Luc is very flexible – he can work with those who have mastery goals in physical fitness and, he can work with people like me, retired, aging and wanting to be as healthy as possible for as long as possible. Want a great trainer?  Call on Luc."
Barb
Certifications
BCRPA Personal Fitness Trainer and First Aid/CPR/AED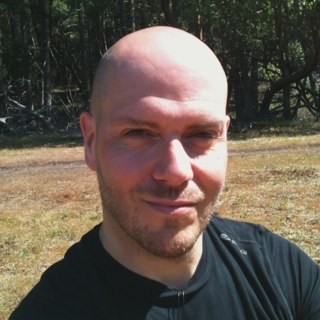 You must login to post comments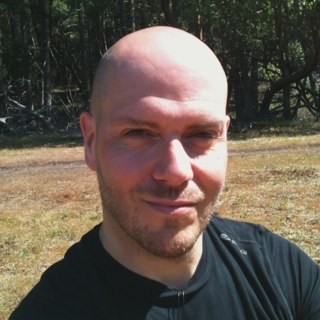 You must login to post comments